Anagram's street art gallery is a virtual remote gallery to share your digital artwork by using art bricks and inviting people to collaborate.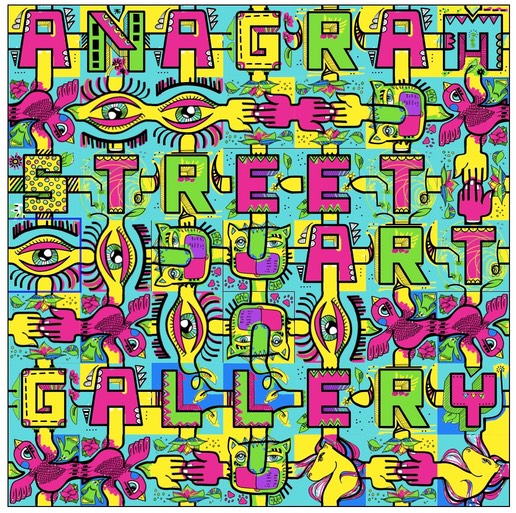 What is Anagram's Street Art Gallery all about?
Anagram's numeric street art gallery definition
Street art is a particular type of art we only can find in the streets. We are talking about murals on buildings, paintings on trains, drawings on the floor,…

Anagram brings you two more things :
Street art is now right into your phone. Meaning you can create street art on your personal device when traveling, walking, hanging out, chilling out,…
You can be part of it. Ana artist shares with you a brand new way to create a street artwork. You do not need any tool or skills. Just using our app, you will be able to create artworks. Then you do not show the world on a wall located in a particular address or a train travelling very fast. Instead, use your favorites socials to be able to reach a world wide audience.
Your Anagarm's numeric street art gallery is the space you rent to save you work all together. The virtual location you invite people from all around the world to see and appreciate as talented you are.
What is our Anagram's virtual street art Gallery made for?
Anagram is a powerful numeric art tool working on everydays' purposes:
Computer
Tablette
Smartphone
So you can create by yourself or organise dedicated session as a teacher or a professor with students, a parent with family, a friend with your folks, and a manager with your team.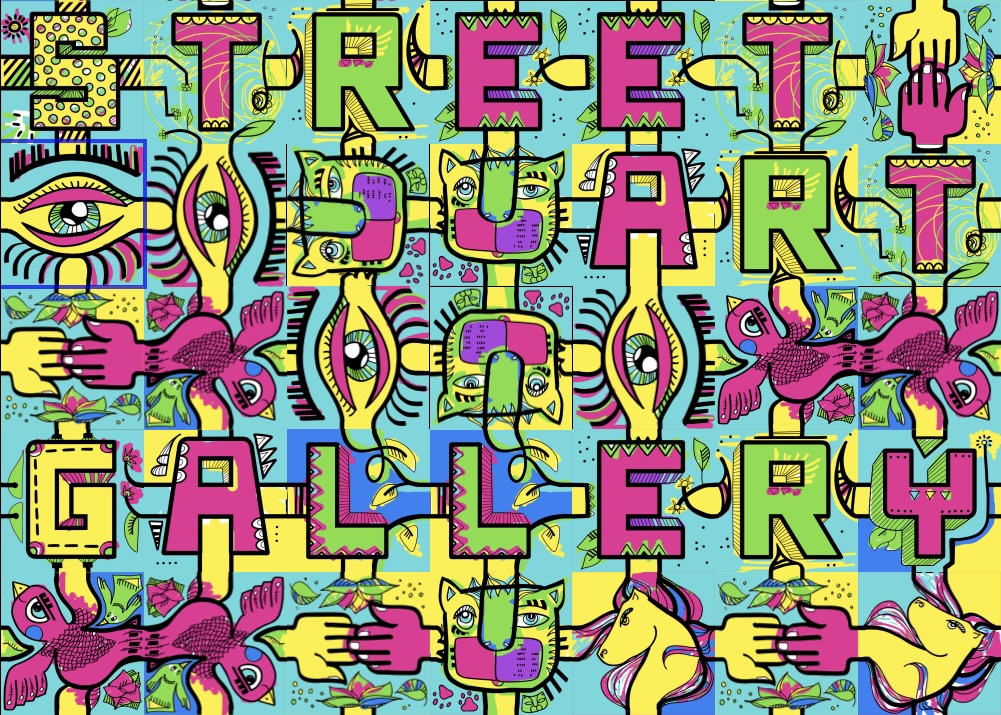 Create engaged artworks remotely with no help needed by using aNa artist's art bricks.
Ana artist's numeric puzzle bricks
Most important to figure out is aNa artist already created special design AND letters or numbers families. Every bricks she did can be plugged all together. Plus, you can rotate your bricks because every sides fit with others. You can even building something by only using one unique model of art bricks.
Your personal words' mosaic
As you can work with letters, you are able compose words. So you can hide or show a special topic or message. As cool as your brand, your base line, a wish, your lover or mum's nick name,… Their is absolutely no limits.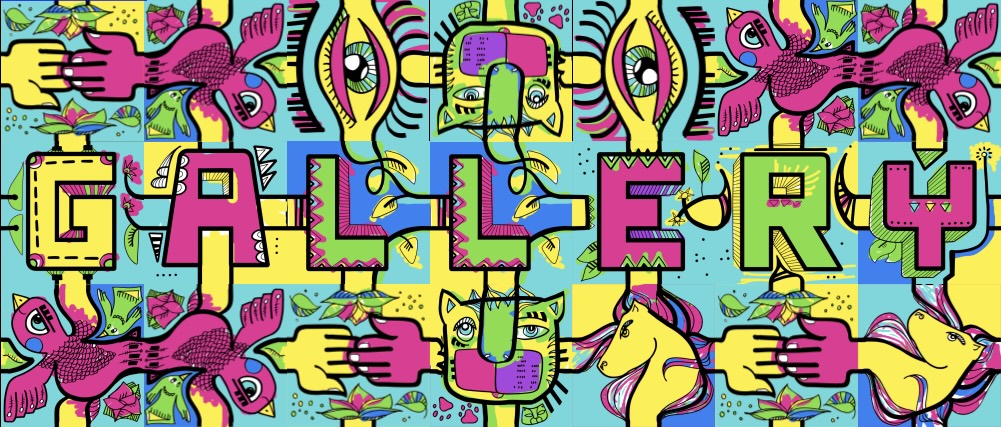 Invite your crew to collaborate with you
During on venue events and entertainments
The same as you did by yourself, you can even imagine to create with others. It can take place during an event, a meeting, when having a drink,… You all work on the same device one after one.
Or you choose the best way to do it, and work each one on your proper device. In that case, everybody drop his creation into a global collaborative street art gallery.
This is the best way to compose a collaborative street art work. It could be a real remote street art festival
Remotely with world wide or nomad teammates or family
Imagine. If you did It with others working on their own phones. Why don't you create a remote crew; You can set up a local, national, or even world wide interactive activity.
You all can work together in the same time. Or under an event on demand. The minimum gallery timing is a 30 days pack.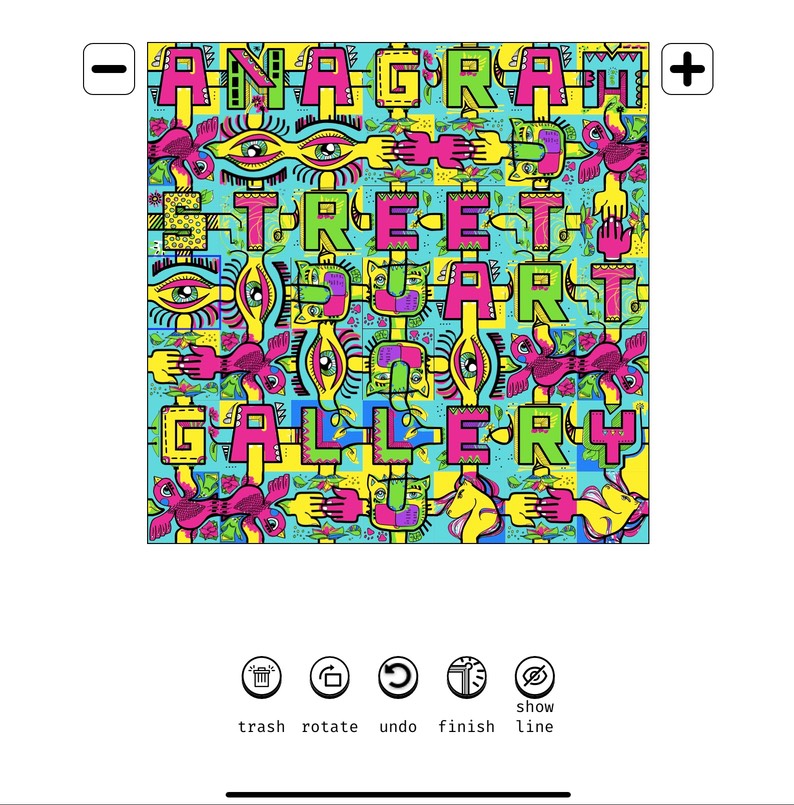 Why is it a free mind protocole?
Remember important details about anagram:
aNa already created models and Letters/Numbers designs.
All bricks are square shapes
So you can plug everyone together
With the rotate fonction, you can even plug each side together
Our app includes everything you need to color, drop and compose the final artwork
Final artwork is also a square shape piece that fit perfectly on powerful socials
Means you have nothing to bring by yourself. Anagram provide everything for you. And you use it under every devices (computer at work, tablette on the couch, phone when moving)