aNagram is designed by aNa artist. Her Art creation provides you materials and ideas for on-venue or remote mosaics as decoration or event activity.
What is an example of an anagram by aNa artist?
what is an anagram done with aNa's design?
Anagram represents a unique and creative art brand founded by the talented artist, aNa.
This company provides materials and ideas for creating beautiful Art mosaics that can be used for a variety of purposes, such as home decoration, event activities, and more.
Whether you are looking to create a stunning display for an event or simply looking to add a touch of beauty to your home, Anagram has you covered.
Anagram maker
Ana designs Anagram.cards to provide a wide range of materials and ideas that can be used to create beautiful mosaics.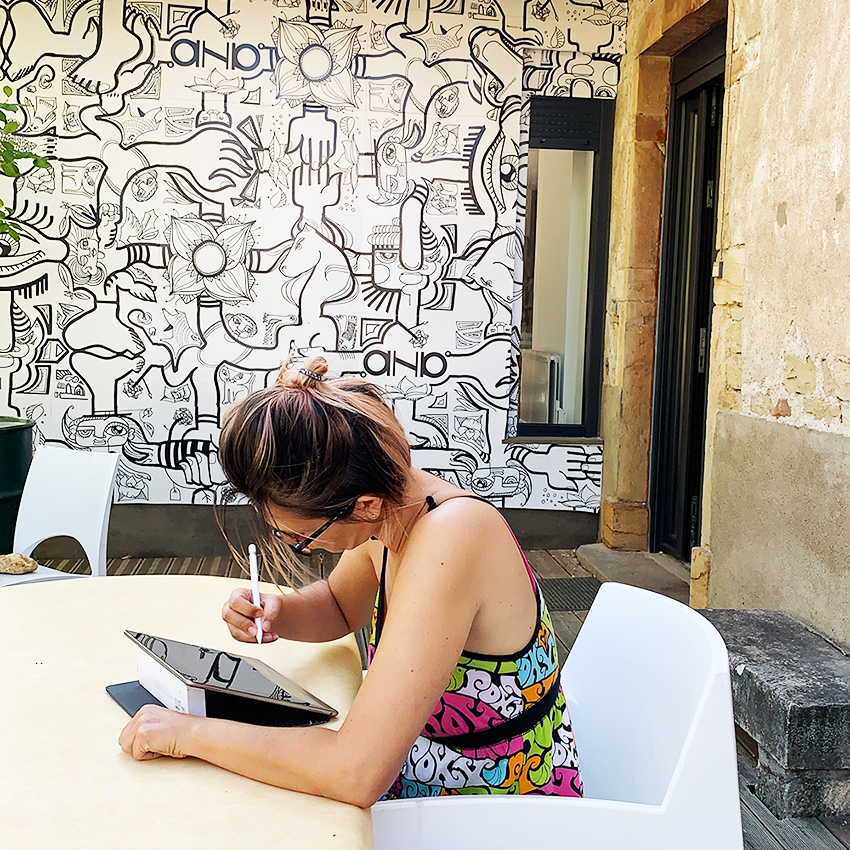 This includes a variety of materials such as tiles, glass pieces, and more, all of which are carefully selected to ensure that they are of the highest quality. The materials provided by Anagram are perfect for both on-venue and remote mosaics, making it possible to create stunning displays no matter where you are located.
Anagram maker app FREE Trial
A very unique Style
The aNa's ideas are inspired by her passion for art and creativity. With her artistic eye and unique perspective, aNa is able to create beautiful and original designs that are sure to capture the imagination of anyone who sees them.
Ana shares with you her secret design detail
Anagram aNa's Tiles look so cool. But they also:
Connect perfectly each other. You can imagine every kind of creation by yourself or with teammates, family or friends.
Can rotate. So you can use one exclusive model and turn it in every ways when connected to each others. Or you obtain hundreds or thousands of combinaisons to play with.
Can be completed step by step or time after time. You have no rush at all and can complet your global creation all year long.
Exist for on-venue purposes as PVC or acrylic tiles. And the same can be printed after a remote activity organized online with anagram's app*.
Anagram mosaic
Whether you are looking for a bold and striking design or something more subtle and elegant, Anagram has the ideas and inspiration you need to create a truly stunning mosaic.
Anagram global services
In addition to the materials and ideas provided by us, the brand also offers a variety of services that can help you to create the perfect mosaic for your needs.
For example, aNa offers design consulting services that can help you to choose the right materials and design for your project. This is especially useful if you are new to mosaic-making or if you simply need a little bit of guidance in order to get started.
*Anagram.cards app is a brand new way to imagine entertainment and design. This application is an artistic game. It makes you able to create and compose real world class numeric mural and canvas we can print for you. You can invite people to share this creative activity remotely. Or you can play together on phone, tablette or computer.
You will found tons of different features from aNa artist as cool as:
Design tiles to imagine scenes
Brick letters to compose words or base lines
Tile numbers to save or celebrate dates or ages