How you should now Celebrate Love with Creativity: Ana Artist's Anagram Mosaic App free remote event for a Unique Valentine's Day Celebration.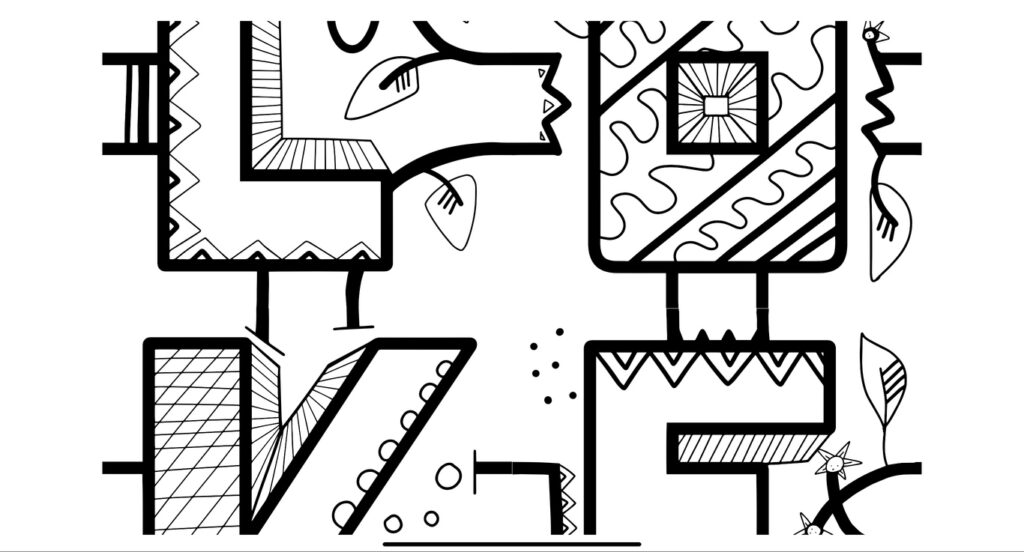 LOVE this valentines day
PLAY now
Anagram's LOVE creative thinking digital event
Celebrate LOVE with Creativity thanks to aNa artist's Anagram Mosaic App.
Ana Artist's Anagram Mosaic app is a unique and creative way to celebrate Valentine's Day and every other very special moments that life offers.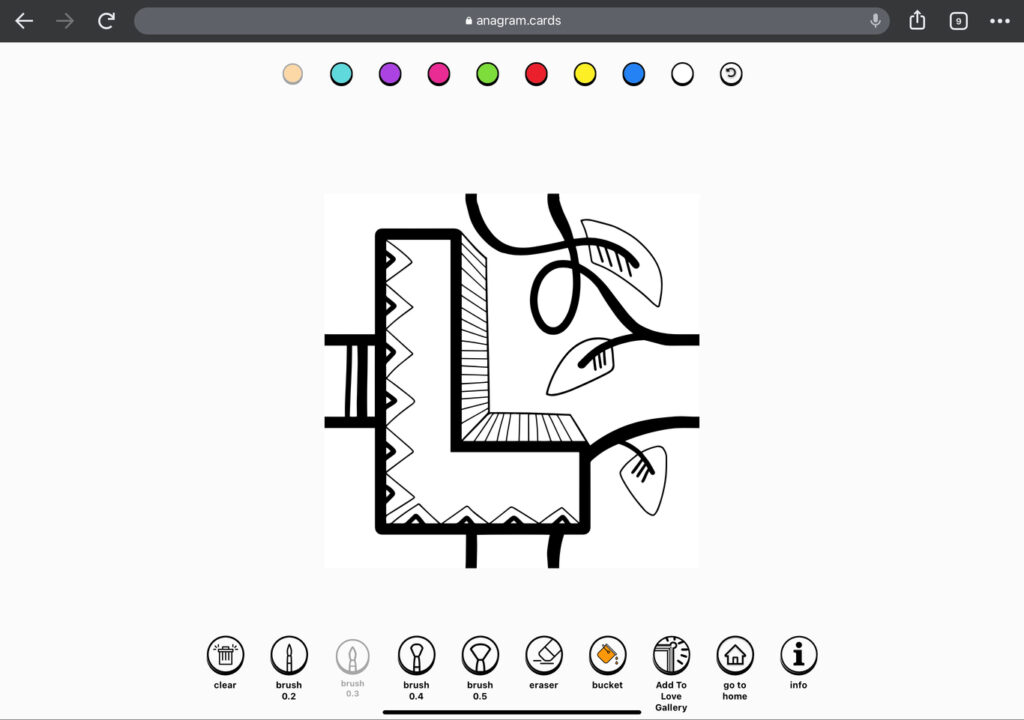 One of the new ways to celebrate Valentines Day
The app allows families, people or couples to create a personal and artistic version of the #LOVE tag or word, showcasing their creativity and love for each other. This is one of the easiest brand new creative ways to celebrate Valentines.
Anagram FULL vs Special event
With anagram.card full version, users can choose from a variety of letters, numbers, characters, and elements to create their perfect mosaic design.
In this particular « Celebrate Love with Creativity » event, aNa chooses to only provide four letters to focus on LOVE and talk about Valentine's. Users can feel free to color one specific letter, or the four of them.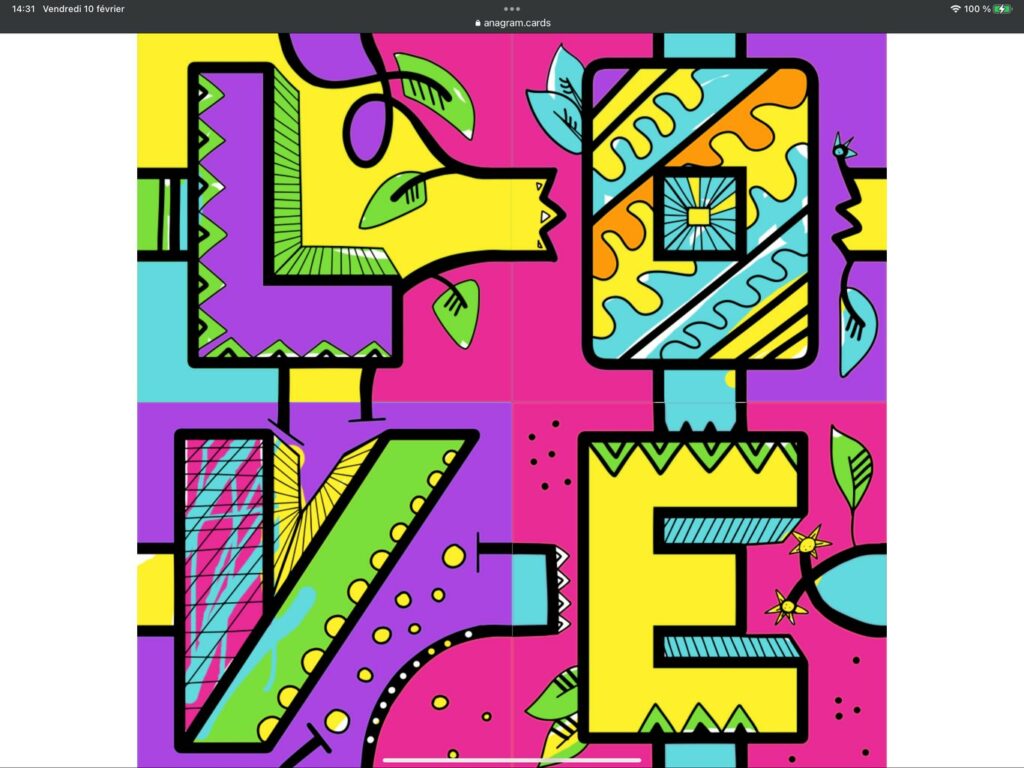 Valentines day ideas for families
So you can play together as a couple, a family or a crew. Or just be part of it as a single to collaborate with aNa remotely.
Each creation is added to a global virtual LOVE gallery, creating an infinite digital remote artwork that celebrates love from all over the world. The virtual gallery is accessible to anyone, allowing people to admire the love and creativity of others, as well as their own personal creations.
That gallery also can be displayed on screen thanks to the auto-refresh and responsive fonctions.
Not only is the Anagram Mosaic app a fun and creative way to celebrate Valentine's Day, but it also offers an alternative to traditional gifts and activities.
Whether you're in a long-distance relationship or just looking for a fun and unique way to express your love, Ana Artist's Anagram Mosaic app is the perfect digital entertainment option for Valentine's Day.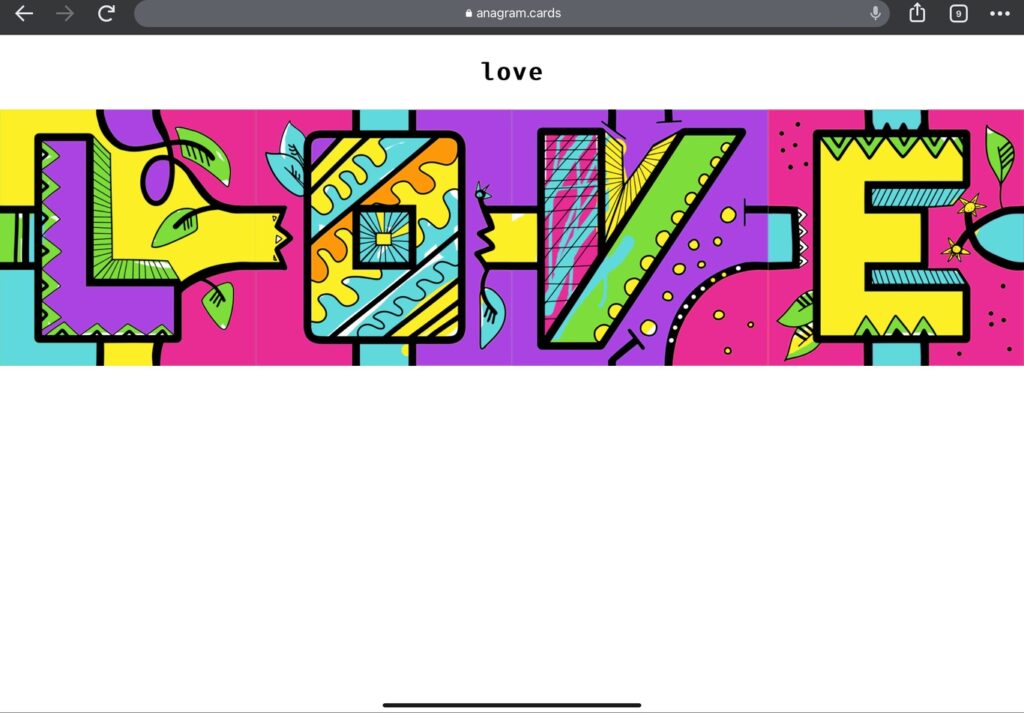 In conclusion,
Ana Artist's Anagram Mosaic app is a fun, creative, and unique way to celebrate Valentine's Day. Whether you're creating your own personal mosaic or admiring the creations of others, the app offers a digital experience that celebrates love and creativity in a global virtual gallery.